While driving through a hail storm on the Isle of Skye I could see the sky beginning to break and a faint rainbow starting to form out to sea over the the island of Rona.  I quickly parked the car to capture this opportunist photograph while getting battered by the passing hail storm.
Everyone driving past me must have been thinking I was mad being out in this weather but this resulting photograph titled 'Rona Rainbow' was worth it!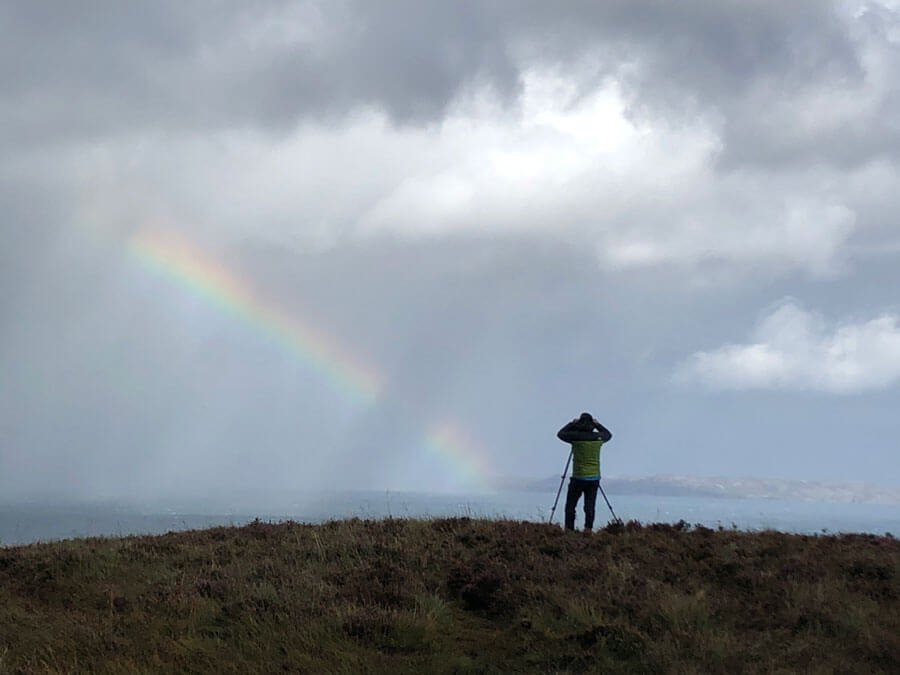 With years of experience and a number of award winning photographs Nigel Waters is a UK landscape photographer based in Worcestershire.  With a passion for the great outdoors and continually chasing the light to capture beautiful photographs his landscape, seascape and nightscape photography will give you inspiration to get out and explore the best British landscapes have to offer.