Anyone who knows me or follows my photography will know my passion for the mountains of Snowdonia in north Wales.  When I get asked how I meticulously plan my photography and hiking trips then and visualise the images I plan to take they are always surprised by one of the main sources I use, that is a Snowdon Webcam.
Obvious right?  Weather forecasts are an important element but viewing live footage of the Snowdonia Mountain ranges allows me to know what the conditions are like such as snow levels but also the colour of the foliage for a particular time of year.  These webcams are an invaluable resource in planning trips to the mountains and ones I use as much as any Weather Forecast before arriving in Snowdonia.
To help you plan your next trip to the mountains of North Wales I have compiled a valuable list with links to all the Webcams I use from the area.  I will do my best to keep this updated with any new feeds I discover so you have all the available webcams in one place to save you searching.   If you know of any good webcams please let me know and I will add the links to the post.
There are a number of webcams currently offline at the moment but if they ever become live again I will also add them to the list.
Snowdon Webcams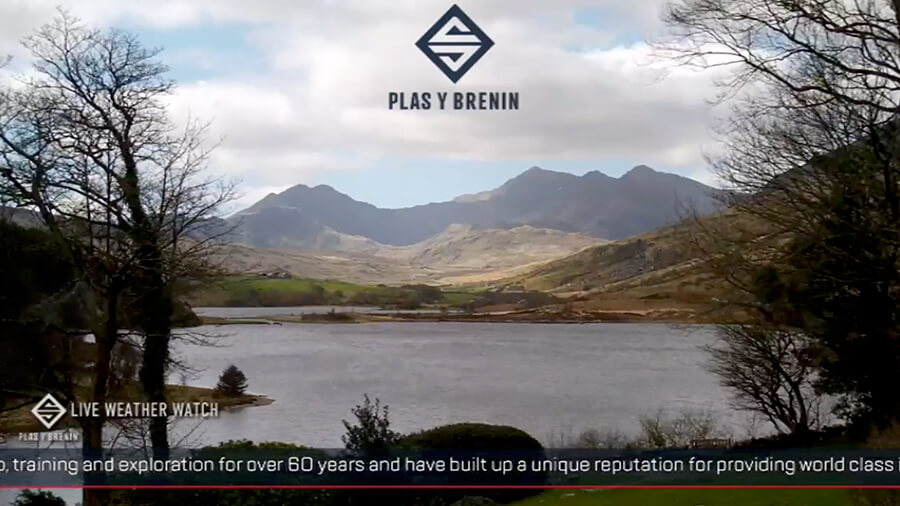 Without doubt one of my favourites is the Plan Y Brenin live weather watch feed.  The quality of the video footage is superb with the westwardly view across lake Llynnau Mymbyr to the Snowdon mountain range and usually my first goto Webcam.  PYB offer great course and adventures for the outdoor adventurer and I highly recommend checking out the rest of their website.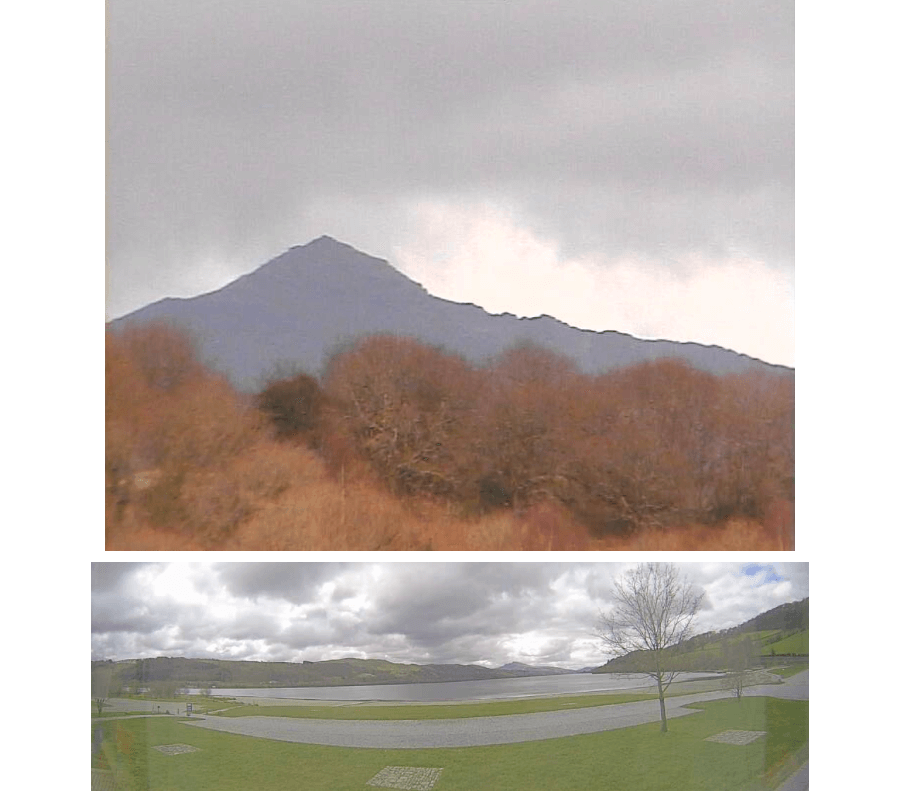 The Snowdonia National Park website currently has two webcams which are updated every 5 minutes.  Both webcam feeds are taken from the Snowdonia National Park Offices in Penrhyndeudraeth roughly 10 miles to the south Snowdon.  The first webcam shows the Snowdon mountain summit where the second is taken from the window of the national parks Warden's Office.
You will find lost of useful information on the Snowdonia national park here with weather reports, what's on and general information on the area.  A great resource to keep unto date with what's happening in the area and to aid in planning before you travel to the area.
Ogwen Valley Webcams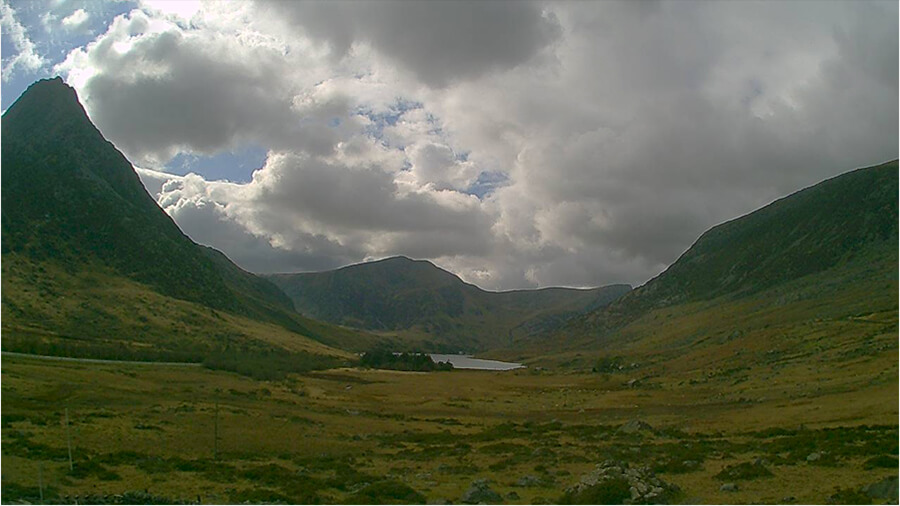 The Ogwen Valley Mountain Rescue CIO (OVMRO) offer multiple webcams of the Ogwen Valley and the Glyderau mountain range including the mighty Tryfan.
The OVMRO is a voluntary mountain rescue team who respond to incidents in the surrounding valleys of Ogwen Valley, Glyderau and Carneddau mountains.  Their website is always worth checking out with local mountain information such as weather but also latest incident reports just in case you ever need reminding how dangerous these epic mountains can be and not to be taken lightly!
A big special thanks go out to all these volunteers who do their best to help people out no matter what the weather, they really are a magnificent group of people and deserve the upmost respect and credit for saving lives.  They have a donations page and I urge anyone to pledge a donation to help keep this mountain search and rescue service running.
With years of experience and a number of award winning photographs Nigel Waters is a UK landscape photographer based in Worcestershire.  With a passion for the great outdoors and continually chasing the light to capture beautiful photographs his landscape, seascape and nightscape photography will give you inspiration to get out and explore the best British landscapes have to offer.