With Valentines Day approaching, which also happens to be my birthday,  I was totally torn on what to do and where to go.  I needed to treat my better half to some much needed TLC but also wanted to get out.  The weather forecast was not the best although there was fresh snow on the mountains but then I also fancied heading to the coast for so seascapes photography.  I decided on a more relaxed weekend and headed to gorgeous Pembrokeshire in Wales.
Roch Castle Hotel the most amazing hotel I have ever stayed in!
I booked us into the Roch Castle Hotel which I will say has to be one of the most amazing hotels I have ever stayed in.  Seriously if you are looking for somewhere different for that special occasion to treat your loved one then this place will take some beating. https://www.rochcastle.com
It was a bitterly cold evening on the coast and we headed down to Whitesands Bay to catch the sunset over this gorgeous beach.  But once I had a scout round to find my composition with the sun setting fast and the tide coming in I found I had lost one of the locking screws off my Manfrotto ball head which caused me all sorts of problems grrr.  I don't think that this was what Kay had in mind for a romantic evening freezing to death and me cursing every 5 minutes trying to keep my camera attached to my tripod.  But the end results I feel were worth it and I captured this lovely seascape with breaking waves, God rays and golden sunset and a nice blue hour shot.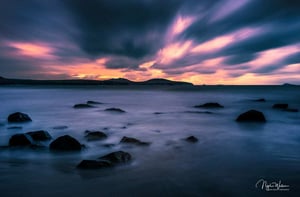 The following day we explored the coast and coves of this truly gorgeous part of the country where I stumbled upon a beach which is a photographers playground.  Unfortunately it was low tide and absolutely freezing but the rock formations and little pools made for great intimate photographs.  Definitely a place I will be returning to in the future for some epic sunset photographs.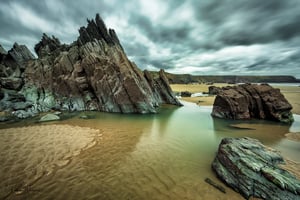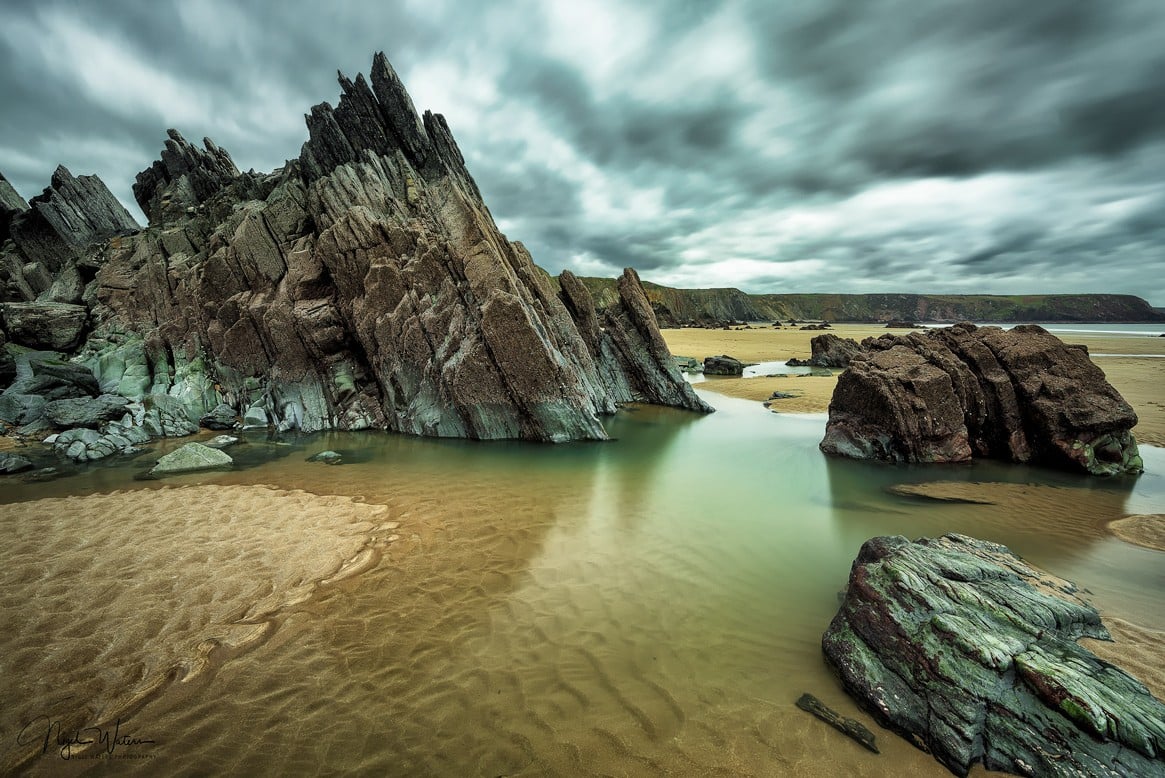 With years of experience and a number of award winning photographs Nigel Waters is a UK landscape photographer based in Worcestershire.  With a passion for the great outdoors and continually chasing the light to capture beautiful photographs his landscape, seascape and nightscape photography will give you inspiration to get out and explore the best British landscapes have to offer.