Just lately I seem to be totally out of luck with our British weather, as every time I venture out I seem to end up in serious fog.  I checked the weather over a couple of days before this trip and planned it in fine detail using Photographer' Ephemeris, Google earth and OS maps to find the best vantage point for the shot I wanted.  I knew exactly where I was going  and at what time I needed to be there and the weather forecast was spot on.
I was heading for Snowdonia and wanted to photograph Tryfan just as the sun was setting during blue hour where the golden sun would illuminate it as it set.  The day was stunning with beautiful blue skies and not a cloud in the sky and I thought to myself I need a little cloud as a canvas for the sunset but didn't want to put the kiss of death on it after previous weeks.
I parked up on the A5 and headed to Tal Y Llyn Ogwen farm and up to Pen-yr Ole Wen and traversed across off the beaten track to get to my vantage point.  The view was breathtaking, and the weather now perfect.  I perched myself on the edge of a ridge setup the camera and soaked it all in.  It was so peaceful other than the odd sheep moving around just the perfect place to relax and watch the sun go down.  I had an hour wait until the suns rays would hit and illuminate Tryfan just as I had planned.
About 40 Minutes before sunset from behind me the clouds suddenly rolled in.  I couldn't believe it, yet again foiled by the weather!  I could see the sun dissapearing below the horizon and the golden glow and pink hues as the clouds broke for a second or two.  I could see that my maticulas planning was spot on only to be stopped by Mother Nature.
Due to my position and required decent down a crag I decided it best not to risk staying for another 15 minutes to see if it cleared.  I didn't fancy climbing down in darkness but in all fairness I would have been fine with my head tourch but safety first.  As I made my way down the clouds started to clear as I thought they might just to rub salt into the wounds.  Sometimes its as if old Mother Nature just wants to play games with you and all you can do is just take it on the chin.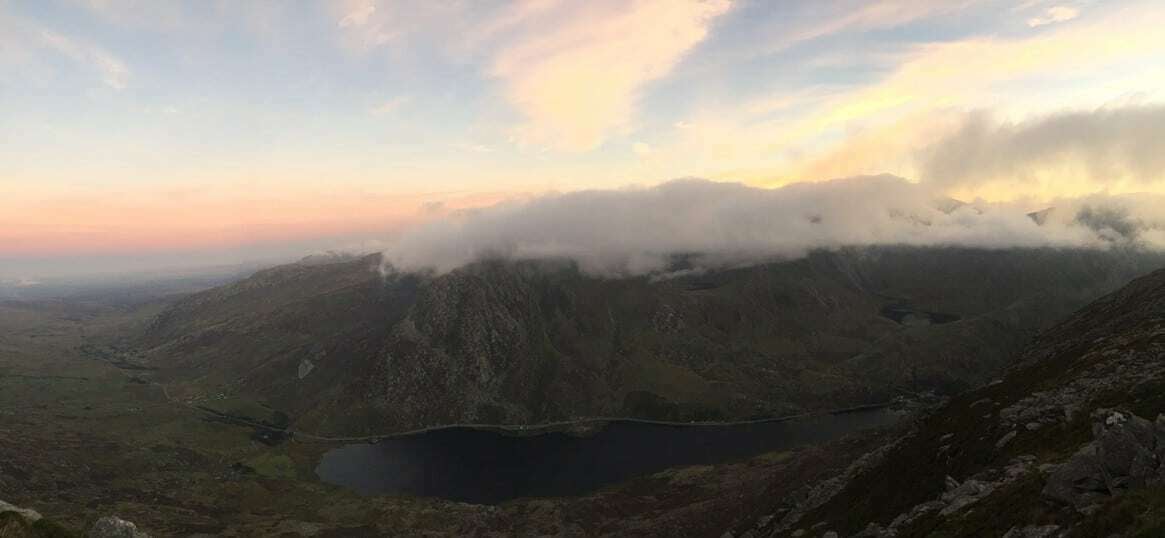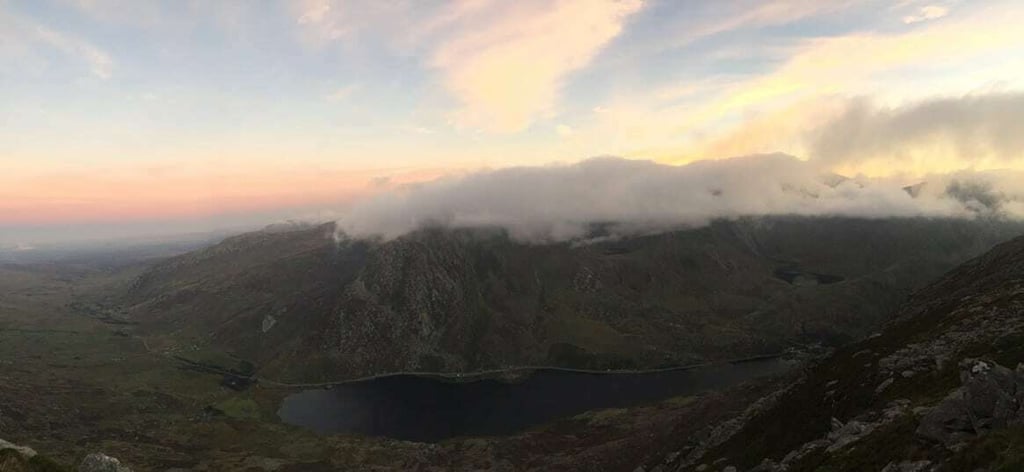 By the time I had made my way down the crag and along Ffynnon Lloer the sky had total cleared and the sun was just casting a little light on Tryfan as I had planned but it had almost gone.
I couldn't go home without getting a shot so although the composition was not what I planned I got out the tripod and finally took the image 'Tryfan Blue Hour'.
Frustrating as it can be at times working with the shear natural beauty of places like these more than makes up for when things just don't go your way.  Best of all they won't be going anywhere soon so I will just keep coming back until I finally get that photograph I was hoping for.
With years of experience and a number of award winning photographs Nigel Waters is a UK landscape photographer based in Worcestershire.  With a passion for the great outdoors and continually chasing the light to capture beautiful photographs his landscape, seascape and nightscape photography will give you inspiration to get out and explore the best British landscapes have to offer.